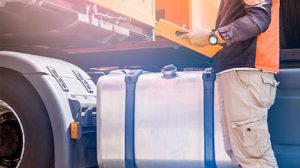 OEM Data Delivery and Multiforce Systems Corporation have partnered to deliver optimal fuel management solutions for off-highway equipment and on-road vehicle fleets.
OEM Data Delivery's data-tracking devices are integrated into Multiforce's existing FuelForce® automated fuel management systems. FuelForce ® provides custom-designed, turnkey, fleet fuel management solutions. These systems are used by fleets of vehicles, aircraft and watercraft to securely authorize and accurately track fueling transactions.
Multiforce will serve all new consumers of OEM Data Delivery's fuel management products through its FuelForce® programs.
Industries served by FuelForce®:
federal, state and local governments
utilities
transit authorities
aggregate and mining companies
armed forces
privately-owned construction
food distribution and trucking companies
and more.
Customers can now expand their fuel tracking to off-highway and on-road equipment and vehicles.
Multiforce has taken over marketing and sales of all OEM Data Delivery fuel management products. Over time, Multiforce will also provide all customer support for these products.
The partnership allows customers to utilize OEM Data Delivery's innovative data-capturing technologies for off-highway and on-road equipment while working closely with Multiforce's expert service representatives.
"Multiforce has proven itself as a market leader for well over 30 years. Its team knows how to meet the needs of fuel management customers and is expert on the established fuel management market," said Sam Simons, President of OEM Data Delivery. "The company has distributors around the country, providing project management, installation support and ongoing technical expertise. Multiforce is an ideal partner for distributing our fuel-tracking solutions to the fleets that need them."
Through Multiforce, fleet managers will be afforded access to OEM Data Delivery's products.
Fuel management products include:
Together, OEM Data Delivery's devices and Multiforce's service allow fleet managers to track every drop of fuel utilized by their on-road and off-road vehicles and machines.
Customers will receive baseline fuel data reporting from FuelForce®.
OEM Data Delivery's rugged, custom wireless data delivery and management systems, focused on safety and equipment, are still available through the company to provide in-depth fleet analytics.