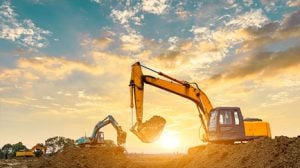 At OEM Data Delivery, we have sharpened our focus on off-highway equipment data, and we are now proud to offer our customers in off-highway markets an exciting, new three-tier service. Our customers now have a range of support options for the data delivery and management systems outfitted to their equipment and vehicle fleets.
1st Tier:
A baseline service in which OEM Data Delivery analysts monitor data and communicate with on-site customers regularly
2nd Tier:
Features routine visits from technicians, providing on-site system audits and training sessions
3rd Tier:
An embedded service, in which an OEM Data Delivery representative will work as an on-site equipment data analyst
"OEM Data Delivery is now more focused on operations, utilization and safety data in off-highway markets, in addition to equipment data. Equipment managers have to be very efficient with time and resources. We are meeting their demand by expanding our services," said Sam Simons, President of OEM Data Delivery. "Equipment managers will now be able to customize the data delivery and management expertise they receive from OEM Data Delivery representatives."
We also recently announced a partnership with Multiforce Systems Corporation, outsourcing all sales, marketing, and support of our fuel management products. Through Multiforce Systems Corporation's fuel management service, FuelForce, our fuel-tracking products will be more readily available to over-the-road vehicle fleets.
The partnership has allowed OEM Data Delivery to sharpen our focus on expanding services to equipment managers in off-highway industries. Ultimately, we decided that launching new support options would best benefit our off-highway customers.